Governor Hope Uzodinma Of Imo State yesterday asks Imo State Civil Servants to stop coming to work.
The work restriction is not for all civil Servants, Governor Hope placed ban on only civil servant from 45 years and above.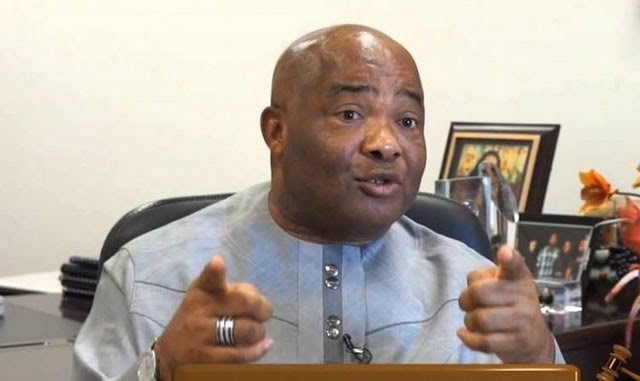 He said that the ban is a kind of measure to prevent Covid-19 and it's spread. He added that the state government has shipped out cartons of hand sanitizers to all local government for protection against Corona Virus or Covid-19 as World Health Organization renames it.
Also Read: I'm Pregnant For My Father In-law, Please Read My Story Before You Judge Me
I think he banned Civil Servants from the age of 45 and above from coming to work because, older people gets Covid-19 faster than young people.
Of course, you won't use the immune system of the young compared to the old.
What's your opinion on this? Comment below and don't forget to share.
Also Read: Buhari and 16 Others Came In Contact With Abba Who Is Now Covid-19 Positive, There May Be Trouble
Source: Punch
source
https://www.kingsparo.com/2020/03/why-governor-asks-civil-servants-to.html
Copy the link below and Share with your Friends: